On July 6, 2017 in Yuncheng, Shanxi Province, the launch of the
Cummins
ISG 2017 engine with the theme of "Foresight · Togetherness and Win-Win" was held in Yuncheng, Shanxi. This is another breakthrough made by Cummins ISG after successful application in many domestic and foreign markets. This is also the first time that Cummins and Universiade heavy trucks have achieved the dynamic cooperation in the field of commercial vehicles.
The Cummins ISG 2017 new Universiade truck release is just the starting point for the cooperation between the two parties. Universiade will launch comprehensive cooperation with Cummins in the medium-to- heavy truck area. Cummins ISF 4.5, ISB 5.9, ISD 6.7, ISL 8.9 and natural gas models will be successively installed on the Grand Canal Heavy Truck Vehicle Platform.
Universiade Group Chairman Yuan Qinshan, General Manager of Cummins China Distribution Division Wang Kaijun, Cummins Engine Manufacturing Expert and Cummins ISG Engine Factory Director Miguel Kindler, and more than 200 distributors, customers and press friends from all over the country Gather together to witness this milestone moment.
Common values ​​are the foundation of corporate cooperation. Both Cummins and the Grand Canal are committed to helping customers create value. At the press conference, Yuan Qinshan stated: "We can cooperate with Cummins, the world's leading power supplier, to make the Universiade Truck even more powerful. It will provide a huge vertical space for the Universiade and a horizontal platform extension. Choosing a Cummins engine can make it big. Both the service and the vehicle quality have been improved, which better explains the "lifetime warranty" quality promised by the Universiade."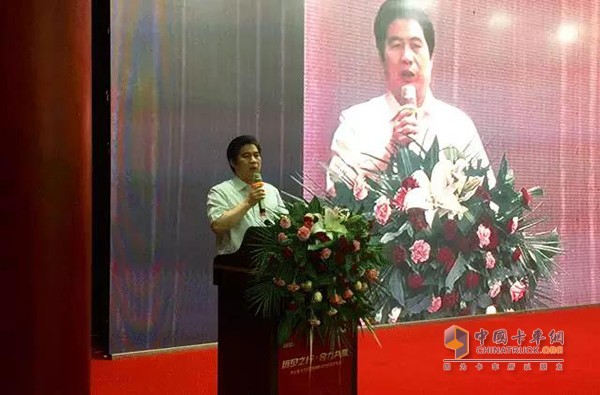 Universiade Group Chairman Yuan Qinshan speaks
"Cummins has always been committed to in-depth cooperation with the Universiade, and has reached a consensus on comprehensive business cooperation in light trucks, China Cards, and heavy trucks. Cummins will operate as a trusted partner for a long-term development, and has further expanded its products and services. Strategic cooperation in the field." Wang Kaijun, general manager of Cummins China Distribution Division, said at the press conference: "We expect the IGS 2017 engine-equipped Universiade N8 and N9 heavy trucks to bring tangible value to our customers with strong power and outstanding performance."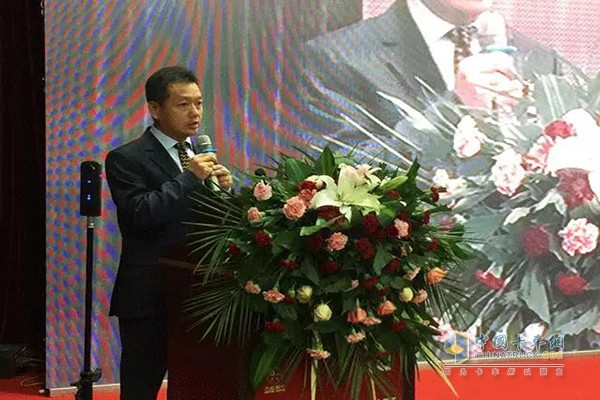 Speech by Wang Kaijun, General Manager of Cummins China Distribution Division
Cummins Engine Manufacturing Technology Expert and Cummins ISG Engine Plant Plant Manager Miguel Kindler introduced the ISG 2017 engine to the guests at the on-site meeting: "ISG 2017 draws on the key technologies of the Cummins Power King X Series on the basis of ISG's eight iteration technologies. The module adopts three new technologies of the Cummins X12.ISG 2017 is specially developed for the adaptive development and verification of road conditions in China and the usage habits of Chinese users, and is more reliable and more economical for Chinese truck users. , more efficient and outstanding power."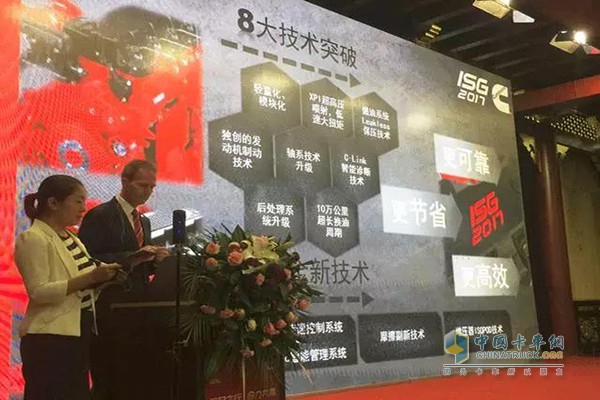 Cummins Engine Manufacturing Specialist Miguel Kindler explains Cummins ISG 2017
Dayun Motor Co., Ltd. owns three major production bases in Yuncheng, Chengdu and Shiyan, of which the Yuncheng base is mainly heavy trucks. Cummins ISG 2017 is equipped with the new models of the N8, N9, N8V, and N9H, as well as the existing N8E, N8H, and N9 models, which cover 360 to 490 horsepower. The reliable, cost-saving and high-efficiency advantages of the ISG 2017 engine will further boost the economic performance, high comfort, and high reliability of the Grand Canal's heavy trucks.
The ISG 2017 engine as the "heart" of the Grand Canal heavy trucks attracted many guests' attention. Universiade Cummins Power Agents from all over the country, representatives of agents, service providers, retailers and representatives of the media, attended the amazing moment of ISG 2017's outstanding power for the Universiade.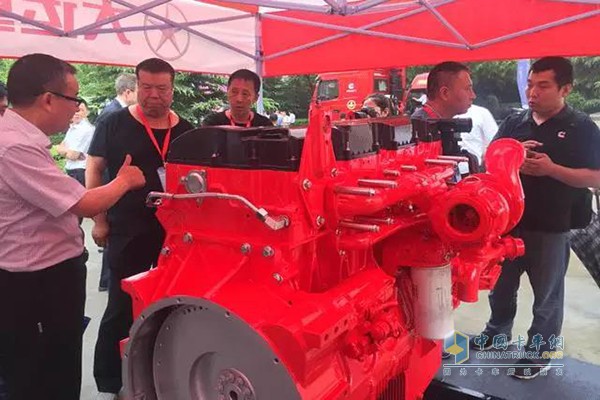 Cummins engineers explain the eye-catching aspects of ISG 2017 to customers
more reliable
Lightweight and modular design, the entire structure is streamlined and efficient, the number of components is reduced by 50%, and the frequency of failures is greatly reduced, which is more reliable.
The newly designed reinforced compound round-forged steel crankshaft has twice the strength and is suitable for all kinds of harsh working conditions and is more reliable. Newly improved crankshaft oil seal material and technology, structural optimization, oil seal dust sealability increased 10 times.
After 6 million kilometers of road tests and 60,000 hours of bench tests, as well as harsh high-temperature, high-cold and high-altitude tests, the 35-degree engine is easily started within 7 seconds, and it has high reliability and adapts to a variety of different working conditions.
More savings
The engine dry weight can reach at least 800 kilograms, which is about 200 kilograms lighter than the same grade on the market. It is more fuel-efficient.
2000bar XPI ultra-high pressure injection system, good atomization, full combustion, more fuel-efficient. Can achieve more precise oil control, more fuel-efficient.
LBSC intelligent speed control can intelligently control fueling according to the vehicle's load, speed and operating conditions, and can save 1% to 3%. Coupled with Cummins exclusive PowerSpec intelligent vehicle management system, by improving the characteristics of the diesel engine, you can better improve fuel economy.
With the patented technology of NanoNet Filtration System, oil change intervals of up to 100,000 km can be achieved, resulting in lower maintenance costs and more savings.
With Cummins C-Link remote intelligent service system, it can provide active diagnosis, reduce downtime, improve attendance, and can help fuel-efficient.
More efficient
Integrated in-cylinder compression braking, braking force up to 370 horsepower. The integrated design of the compression brake and the engine integration has high control accuracy and is 25%–50% higher than the brake power of similar products on the market.
Low-speed high-torque, with the largest displacement torque, can reach the maximum torque at 1000 rpm, super power is more efficient. The first use of ISOPOD turbocharging technology, turbocharger through advanced structural design, can vacuum oil and gas separation, improve heat conversion efficiency, reduce the bearing temperature by 40%, which greatly enhance the turbocharger efficiency.
CHTA Series High-Pressure Boiler Feed Pump
Anti-Corrosive Boiler Feed Pump,Feedwater Boiler Pump,Industrial Boiler Feed Pump,High Pressure Boiler Feed Pump
Shenyang pump products sales co., LTD , http://www.syipsc.com